What Are No Deposit Codes?
Potential new gamblers are the key target for no deposit codes. But are the bonuses all they're cracked up to be? Is it really free money, and what are the drawbacks? If you're wondering whether no deposit codes are worth a look, check out our handy guide to learn the pros and cons.
How Does a No Deposit Code Work?
It's pretty straightforward. A player signs up with a particular casino, enters the specific code for that promotion, and receives a certain bonus in return. These no deposit codes are often aimed at new players, as it enables them to gamble without depositing any money.
Types of Code
There are several different types. The most flexible is a small sum of money that can be used to play any game. Another common type is a free spins bonus. This code allows a player to have a certain number of free spins on specific slots. In addition, you might have a time-limited amount of money. If you can gamble and, within the time limit, exceed the starting balance, you get to keep the excess (the initial starting sum being taken away). So far, so good. But there are restrictions.
Restrictions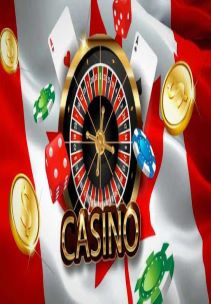 Each type of no deposit bonus has its own set of restrictions. The precise details will vary from code to code, so be sure to check the small print. The gist, however, is pretty common. The free spins type bonus usually has a playthrough requirement meaning a certain number of spins is necessary before you're able to withdraw anything. If you have $20 of free spins, you might need to go through $1,000 worth of spins, for example. Another common restriction is a limit on cashing out your 'free' money. There may also be a time limit, both on entering the code and claiming the bonus, and on withdrawing any winnings.
It's also worth remembering that the house has a statistical advantage (after all, if gamblers won on average then every casino would go bust).
Are No Deposit Codes Worth It?
Bearing in mind the restrictions, there are some downsides to no deposits codes. However, they do still provide a free chance to win money, and that's not something to be sniffed at. Bonuses do vary, and it can be well worth browsing to see if one particularly takes your fancy. In addition, the possibility of withdrawal limits mean that you might finish ahead, but you're unlikely (even more so than usual) to strike it rich.
You're almost certainly not going to become a millionaire with a no deposit code, and some of the requirements can be stringent. That said, it is effectively gambling with free money.